I read it first so you don't have to: which books to skip and which to devour!
Looking for something good to read?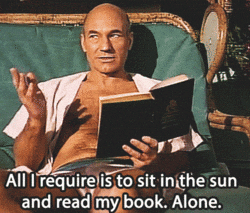 If you're anything like me, you usually enjoy most of what you read. That being said, it's horrible when you don't enjoy something. It feels like you wasted your time and effort--especially if you have a hard time not finishing something (also like me!).
Never fear! I may not be posting as often, but I have absolutely continued reading. In fact, I've been reading so much that I updated my Goodreads 2021 challenge from 25 books to 50! Here's my reviews for everything I've read since January (copied from my GR profile, so they're "fresh!), complete with links if you decide you want to check it out!
*This post contains some affiliate links. It won't cost you anything extra if you decide to buy any of these books. I will earn a small commission off it, which I thank you for *
The Black Gryphon
Mercedes Lackey & Larry Dixon
From the back cover:
It is an age when Valdemar is yet unfounded, its organization of Heralds yet unformed, and magic is still a wild and uncontrolled force. Skandranon Rashkae is perhaps the finest specimen of his race, with gleaming ebony feathers, majestic wingspan, keen magesight and sharp intelligence. Courageous, bold, and crafty, Skan is everything a gryphon should be. He is the fulfillment of everything that the Mage of Silence, the human sorcerer called Urtho, intended to achieve when he created these magical beings to be his champions, the defenders of his realm--a verdant plain long coveted by the evil mage Maar.
Now Maar is once again advancing on Urtho's Keep, this time with a huge force spearheaded by magical constructs of his own--cruel birds of prey ready to perform any evil their creator may demand of them. And when one of Urtho's Seers wakes from a horrifying vision in which she sees a devastating magical weapon being placed in the hands of Maar's common soldiers, Skandrannon is sent to spy across enemy lines, cloaked in the protective of Urtho's powerful Spell of Silence.
My review:

⭐️⭐️⭐️⭐️
A nice little fantasy! I thought it was a bit hard to fall into, but after the first chapter, I really enjoyed it. It's interesting that the story was mostly told away from the "action." It focused more on the characters, and I really liked that. I will most likely read the next one!
Kings of the Wyld
Nicholas Eames
From the back cover:
Clay Cooper and his band were once the best of the best -- the meanest, dirtiest, most feared crew of mercenaries this side of the Heartwyld.
Their glory days long past, the mercs have grown apart and grown old, fat, drunk - or a combination of the three. Then an ex-bandmate turns up at Clay's door with a plea for help. His daughter Rose is trapped in a city besieged by an enemy one hundred thousand strong and hungry for blood. Rescuing Rose is the kind of mission that only the very brave or the very stupid would sign up for.
It's time to get the band back together for one last tour across the Wyld.
My rating:

⭐️⭐️⭐️⭐️⭐️
I grabbed this book after seeing it on TikTok and hearing it read "Like a Dungeons and Dragons campaign." That is the perfect way to describe Kings of the Wyld!
I originally started the audio edition, but I have such a hard time listening to audiobooks. I ended up also buying the ebook version halfway through the story and finishing it that way. As far as a review of the audio--it was great! I felt the narrator had good character voices and I enjoyed listening to him. I just can't *not* do something while listening, and that usually divides my attention.
Story-wise, I thought this was a wonderfully written tale. It takes a different start than most novels about adventurers, leading with their lives after they've become famous and retired. All of them were their own kind of amazing and funny. I found myself laughing, concerned, and even in chills at some points. I don't normally annotate what I read and I even highlighted a few passages in this one so I could come back in the future and remember what I'd liked best about it.
It's absolutely written for adults (or older teens, if you're cool with swearing, blood, and sex. I'd probably let my older teen read it (if I had one yet), but I've been told I'm a bit of an oddball parent when it comes to stuff like that). I found the themes and motivations of the story and characters quite satisfying. I'll most likely purchase Bloody Rose and read it as well!
A Court of Mist and Fury
Sarah J. Mass
From the back cover:
Feyre has undergone more trials than one human woman can carry in her heart. Though she's now been granted the powers and lifespan of the High Fae, she is haunted by her time Under the Mountain and the terrible deeds she performed to save the lives of Tamlin and his people.
As her marriage to Tamlin approaches, Feyre's hollowness and nightmares consume her. She finds herself split into two different people: one who upholds her bargain with Rhysand, High Lord of the feared Night Court, and one who lives out her life in the Spring Court with Tamlin. While Feyre navigates a dark web of politics, passion, and dazzling power, a greater evil looms. She might just be the key to stopping it, but only if she can harness her harrowing gifts, heal her fractured soul, and decide how she wishes to shape her future—and the future of a world in turmoil.
Bestselling author Sarah J. Maas's masterful storytelling brings this second book in her dazzling, sexy, action-packed series to new heights.
My rating:

⭐️⭐️⭐️⭐️⭐️
I'm on the hype train now! Much better than the first book, and left me eager for the next. I've been dreaming of starry skies over beautiful cities ever since I finished ♥
Red, White, & Royal Blue
Casey McQuiston
From the back cover:
First Son Alex Claremont-Diaz is the closest thing to a prince this side of the Atlantic. With his intrepid sister and the Veep's genius granddaughter, they're the White House Trio, a beautiful millennial marketing strategy for his mother, President Ellen Claremont. International socialite duties do have downsides—namely, when photos of a confrontation with his longtime nemesis Prince Henry at a royal wedding leak to the tabloids and threaten American/British relations. The plan for damage control: staging a fake friendship between the First Son and the Prince.
As President Claremont kicks off her reelection bid, Alex finds himself hurtling into a secret relationship with Henry that could derail the campaign and upend two nations. What is worth the sacrifice? How do you do all the good you can do? And, most importantly, how will history remember you?
My rating:

⭐️⭐️⭐️⭐️⭐️
TL;DR: I read this book in one day. I started it last night and spent all day today devouring the rest. If you are on the fence about it, I highly recommend you give it a try. It was endearing, honest, and a love story fit for our world today.
I first saw this book as an option in a Book of the Month box, which I don't subscribe to (but very often visit and try to decide if my tiny house could handle me getting at least one new book a month), so I didn't get.
Then I discovered TikTok, which of course led me to BookTok. Red, White & Royal Blue was constantly showing up as a recommended read by several users. They said it lived up to the hype, so I bought it.
It absolutely lives up to the hype!
I don't even know exactly what I want to say about this book. I literally finished it two minutes ago and wanted to sit down and capture what it made me feel before I could think apart all my opinions and try to reason with them and make sense out of them.
My first thought is that this book is for me, despite being nothing more than an ally to the LGBTQ+ cause. This is a love story, plain and simple, made for all people and encompassing all kinds of life. Something about it just spoke to my soul.
I hate politics, but I didn't mind them in this book. I felt like my entire worldview was summed up and shared by the characters. Someone who doesn't share those views might hate that about the book. I think it just showed they were caring, logical people who had the best of intentions at heart when it came to the people they represented. The political storyline brought me to tears. I don't want to share spoilers though, so you'll have to read and see if it does the same to you.
I love that this wasn't the trope of "rich prince uses money to sweep lover off their feet to happily ever after." I've read some books that were like that and really good. I prefer this kind of royal story, though. Money does not make the man!
I read this book in one day. I started it last night and spent all day today devouring the rest. If you are on the fence about it, I highly recommend you give it a try. It was endearing, honest, and a love story fit for our world today. My only regret is that I won't be able to experience it for the first time again!
A Court of Wings and Ruin
Sarah J. Mass
From the back cover:
She has left the Night Court - and her High Lord - and is playing a deadly game of deceit. In the Spring Court, Tamlin is making deals with the invading king threatening to bring Prythian to its knees, and Feyre is determined to uncover his plans. But to do so she must weave a web of lies, and one slip may spell doom not only for Feyre, but for her world as well.
As mighty armies grapple for power, Feyre must decide who to trust amongst the dazzling and lethal High Lords - and hunt for allies in unexpected places.
BUT WHILE WAR RAGES, IT IS HER HEART THAT WILL FACE THE GREATEST BATTLE.
My rating:

⭐️⭐️⭐️⭐️⭐️
I decided to let my brain sort through my thoughts on this book before I reviewed it.
In all honesty, I think I would give this four and a half stars instead of five. It was a good book. I really enjoyed it, but it didn't pull me along like the others did. I took a few weeks break in the middle because I felt like I was happy with how things were in the story. It lulled a little right around there for me. I don't know if that was because of the story itself or just me needing a break.
I also feel like this is the "end" of the main story. I am reading the next book already, but, without saying anything too spoiler-y, it feels more like an epilogue to the first three than anything else. Knowing that the fifth book is about Nesta is reinforcing that impression for me as well.
All that said, I did enjoy it! I was mostly happy with how everything went and I look forward to continuing the series, even if it is more companion-type stories than the main thing. (I may be completely wrong about that, too, but that's how it's feeling to me right now.)
A Court of Frost and Starlight
Sarah J. Mass
From the back cover:
Months after the explosive events in A Court of Wings and Ruin, Feyre, Rhys, and their companions are still busy rebuilding the Night Court and the vastly-changed world beyond. But Winter Solstice is finally near, and with it, a hard-earned reprieve. Yet even the festive atmosphere can't keep the shadows of the past from looming. As Feyre navigates her first Winter Solstice as High Lady, she finds that those dearest to her have more wounds than she anticipated--scars that will have far-reaching impact on the future of their Court.
My rating:

⭐️⭐️⭐️
I bought this as part of an ebook bundle, not realizing it was supposed to be a companion novella. I guess, technically, it's the fourth book in the series, as it takes place after the first three and before the fifth. This is an extended epilogue to the first three books, in my opinion, though. There's not really any kind of plot, save a few character development lines. Even those aren't necessary to the story as a whole. I had to "force" myself to sit down and read it, since I wasn't really all that interested in what was going on.
Despite all that, I still enjoyed the story and the look into the lives of the characters. It's told from several different points of view, though Feyre remains the character with the most input. I feel like it was pretty clearly setting up future stories and character arcs.
Overall, I'd say it's not necessary to read, but provides a nice, offshoot of a story to get to know the characters better.
Shadow and Bone
Leigh Bardugo
From the back cover:
Surrounded by enemies, the once-great nation of Ravka has been torn in two by the Shadow Fold, a swath of near impenetrable darkness crawling with monsters who feast on human flesh. Now its fate may rest on the shoulders of one lonely refugee.
Alina Starkov has never been good at anything. But when her regiment is attacked on the Fold and her best friend is brutally injured, Alina reveals a dormant power that saves his life—a power that could be the key to setting her war-ravaged country free. Wrenched from everything she knows, Alina is whisked away to the royal court to be trained as a member of the Grisha, the magical elite led by the mysterious Darkling.
Yet nothing in this lavish world is what it seems. With darkness looming and an entire kingdom depending on her untamed power, Alina will have to confront the secrets of the Grisha . . . and the secrets of her heart.
My rating:

⭐️⭐️⭐️
It was okay. I bought the book to read because of the Netflix show, which I still plan on watching. Overall, though, I feel like nothing really happened, and the things that did happen were undone later on? I don't know. I feel disappointed, but I enjoyed it enough to most likely read the next one. I'm going to wait a while, though.
*Not related to the actual story*
I'm also super annoyed that half the ebook was just previews of other books. That's not an exaggeration. The story ended at 58%. I don't mind extras at the end, but to make it 42% of the entire book?? That seems a bit excessive, especially when I paid $8 for it and could have gotten the paperback for that much. I feel like I paid $4 for the story and $4 for excerpts from two other books. Kindle buyers be warned!
The Invisible Life of Addie Larue
VE Schwab
From the back cover:
A Life No One Will Remember. A Story You Will Never Forget.
France, 1714: in a moment of desperation, a young woman makes a Faustian bargain to live forever and is cursed to be forgotten by everyone she meets.
Thus begins the extraordinary life of Addie LaRue, and a dazzling adventure that will play out across centuries and continents, across history and art, as a young woman learns how far she will go to leave her mark on the world.
But everything changes when, after nearly 300 years, Addie stumbles across a young man in a hidden bookstore and he remembers her name.
My rating:

⭐️⭐️⭐️⭐️⭐️
** spoiler alert **
I have so many feelings for this book.
Almost the entirety of the story, it made me sad. I felt lonely and forgotten, just as Addie must have felt. I could feel the rush and anxiousness of Henry. The darkness of Luc. I would even go as far as to say it made me a bit moody most of the time I was reading it. I would stop after chapters and just feel lost and hopeless. I was convinced it wasn't going to end well for anyone, myself included. I don't mean any of that in the sense that it was bad, but quite the opposite. It was like the words were bleeding off the page and into me, making me feel them with my entire self. Once I was finished I was--trying not to spoil anything for you--at peace with how it all turned out. I felt the ending remained true to the rest of the story, but it did so in a way I didn't expect. I know I didn't technically spoil the ending, but I'm going to hide all of this just in case.
The writing style was superb. I loved the flowy, artsy way of it. There are some truly beautiful lines. I feel like I was coaxed into thinking and considering my own life and what I was doing with it. It is a beautiful piece of fiction and I am thrilled to have been able to read it.
The White Gryphon
Mercedes Lackey & Larry Dixon
From the back cover:
It has been ten years since the magical Cataclysm, which destroyed the twin strongholds of the two world's most powerful Mages, killing Urtho, creator of the gryphons, and sending his forces into exile. Now Urthro's peoples--human and non-human alike live in a terraced city carved into the face of a gleaming white cliff on the edge of the Western Ocean. Secure at least, ...until the fleet of the mysterious Black Kings appears in their harbor, bringing envoys who inform the residents of White Gryphon that their newfound home lies on the northern perimeter of lands claimed by this powerful kingdom. Desperate not to lose their hard won home, Skandranon, along with his longtime friend Amberdrake--agree to accompany the envoys back to the Court of the Black Kings, hoping to negotiate an alliance. ...When a high ranking noble who opposes this alliance is found murdered--Skandranon and Amberdrake realize that they are up against unknown enemies who will stop at nothing, even the use of diabolical Blood Magic, to destroy White Gryphon.
My rating:

⭐️⭐️⭐️⭐️⭐️
4.5 stars
Slow to start, but a good read overall! This book had more political storylines over action/war like the first. However, I still found them intriguing and enjoyed seeing them through. It was also interesting to have another branch of world building, introducing a new culture and their kingdom. The villain was wonderfully disgusting and fit well into everything that was going on.
I believe I enjoyed this one more than the first, and I look forward to reading the third.
Sky in the Deep
Adrienne Young
From the back cover:
Raised to be a warrior, seventeen-year-old Eelyn fights alongside her Aska clansmen in an ancient rivalry against the Riki clan. Her life is brutal but simple: fight and survive. Until the day she sees the impossible on the battlefield—her brother, fighting with the enemy—the brother she watched die five years ago.
Faced with her brother's betrayal, she must survive the winter in the mountains with the Riki, in a village where every neighbor is an enemy, every battle scar possibly one she delivered. But when the Riki village is raided by a ruthless clan thought to be a legend, Eelyn is even more desperate to get back to her beloved family.
She is given no choice but to trust Fiske, her brother's friend, who sees her as a threat. They must do the impossible: unite the clans to fight together, or risk being slaughtered one by one. Driven by a love for her clan and her growing love for Fiske, Eelyn must confront her own definition of loyalty and family while daring to put her faith in the people she's spent her life hating.
Part Wonder Woman, part Vikings—and all heart.
My rating:

⭐️⭐️⭐️⭐️
A good read. I was under the impression that it would be more of a romance for some reason, but I still enjoyed the story. It has some great battle scenes. Vikings aren't something I've really read before, but have been interested in. I'll probably search out more after this one. I bought it for the cover, but the story was nice as well. Four out of five stars--good, but not as great as I'd been led to believe.
Audio edition: I mostly listened to this story. The narrator is good, but I also felt like she was a little stiff at times. Would still recommend if you prefer audio!