I read it first so you don't have to: which books to skip and which to devour!
Looking for something good to read?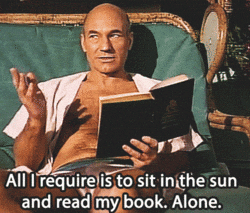 If you're anything like me, you usually enjoy most of what you read. That being said, it's horrible when you don't enjoy something. It feels like you wasted your time and effort--especially if you have a hard time not finishing something (also like me!).
Never fear! I may not be posting as often, but I have absolutely continued reading. In fact, I've been reading so much that I updated my Goodreads 2021 challenge from 25 books to 50! Here's my reviews for everything I've read since January (copied from my GR profile, so they're "fresh!), complete with links if you decide you want to check it out!
*This post contains some affiliate links. It won't cost you anything extra if you decide to buy any of these books. I will earn a small commission off it, which I thank you for *
The Black Gryphon
Mercedes Lackey & Larry Dixon
From the back cover:
It is an age when Valdemar is yet unfounded, its organization of Heralds yet unformed, and magic is still a wild and uncontrolled force. Skandranon Rashkae is perhaps the finest specimen of his race, with gleaming ebony feathers, majestic wingspan, keen magesight and sharp intelligence. Courageous, bold, and crafty, Skan is everything a gryphon should be. He is the fulfillment of everything that the Mage of Silence, the human sorcerer called Urtho, intended to achieve when he created these magical beings to be his champions, the defenders of his realm--a verdant plain long coveted by the evil mage Maar.
Now Maar is once again advancing on Urtho's Keep, this time with a huge force spearheaded by magical constructs of his own--cruel birds of prey ready to perform any evil their creator may demand of them. And when one of Urtho's Seers wakes from a horrifying vision in which she sees a devastating magical weapon being placed in the hands of Maar's common soldiers, Skandrannon is sent to spy across enemy lines, cloaked in the protective of Urtho's powerful Spell of Silence.
My review:

⭐️⭐️⭐️⭐️
A nice little fantasy! I thought it was a bit hard to fall into, but after the first chapter, I really enjoyed it. It's interesting that the story was mostly told away from the "action." It focused more on the characters, and I really liked that. I will most likely read the next one!
Kings of the Wyld
Nicholas Eames
From the back cover: